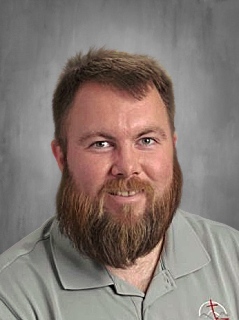 Hi, My name is Trevor McCalmont, I am married 10 years to my wife Jordyn, and we have 3 young children who attend the school. I have a background in banking, but prior to that I worked in the Golf industry based on a sports management degree I earned at California University of Pennsylvania.
I am now teaching physical education classes and will be coaching sports offered at the school, I organize the sports as well as athletic director. I also work in the garage, support staff and help with marketing.
I am thankful for the opportunity to work with students through health and wellness, athletics and the opportunity to utilize it as a ministry.  
1st Corinthians 6:20
For you were bought at a price; therefore glorify God in your body and in your spirit, which are God's.