Our Preschool Curriculum
Champion Christian Preschool is designed to facilitate children's growth. Unlike other preschool programs, it also seeks to provide a Christian atmosphere in which this growth takes place. Our desire is to help each child to develop a Christian worldview with which he or she will be able to understand the world.
Play is seen as children's work or the primary way the child learns. Our preschool's curriculum is therefore built around children's play. Our classroom has several different play areas such as the block area, the housekeeping area, the cognitive (academic) area, the art area, the sensory area, the science center, the reading and writing area, the puzzle area, the manipulatives area, the technology area, and others which the child is free to explore under the guidance and supervision of the teacher.
This type of programming is necessary for our developmental focus. It allows the staff to see each child as an individiual with different likes and dislikes, as well as, different needs and levels of growth. The curriculum provides ways to maximize each child's experience at preschool. In a typical day at preschool, there are both structured and non structured times which include individual and group activities. These activities include center time, group time, art/sensory activity time, snack time, and outdoor play. Our curriculum covers many different thematic topics while helping your child to grow and to develop in skills, self confidence, and readiness for kindergarten.
Click link below to see our specific class schedule!
Morning Preschool Class Schedule
Afternoon Preschool Class Schedule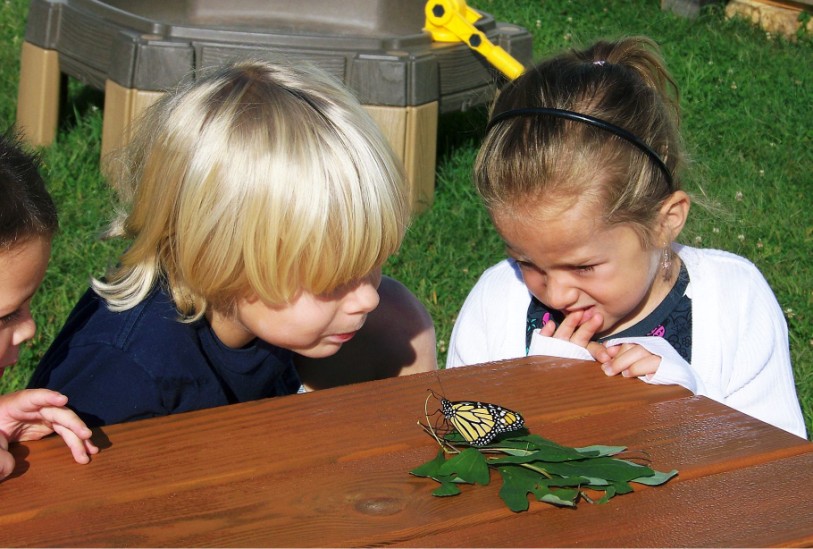 "Just look at that butterfly!"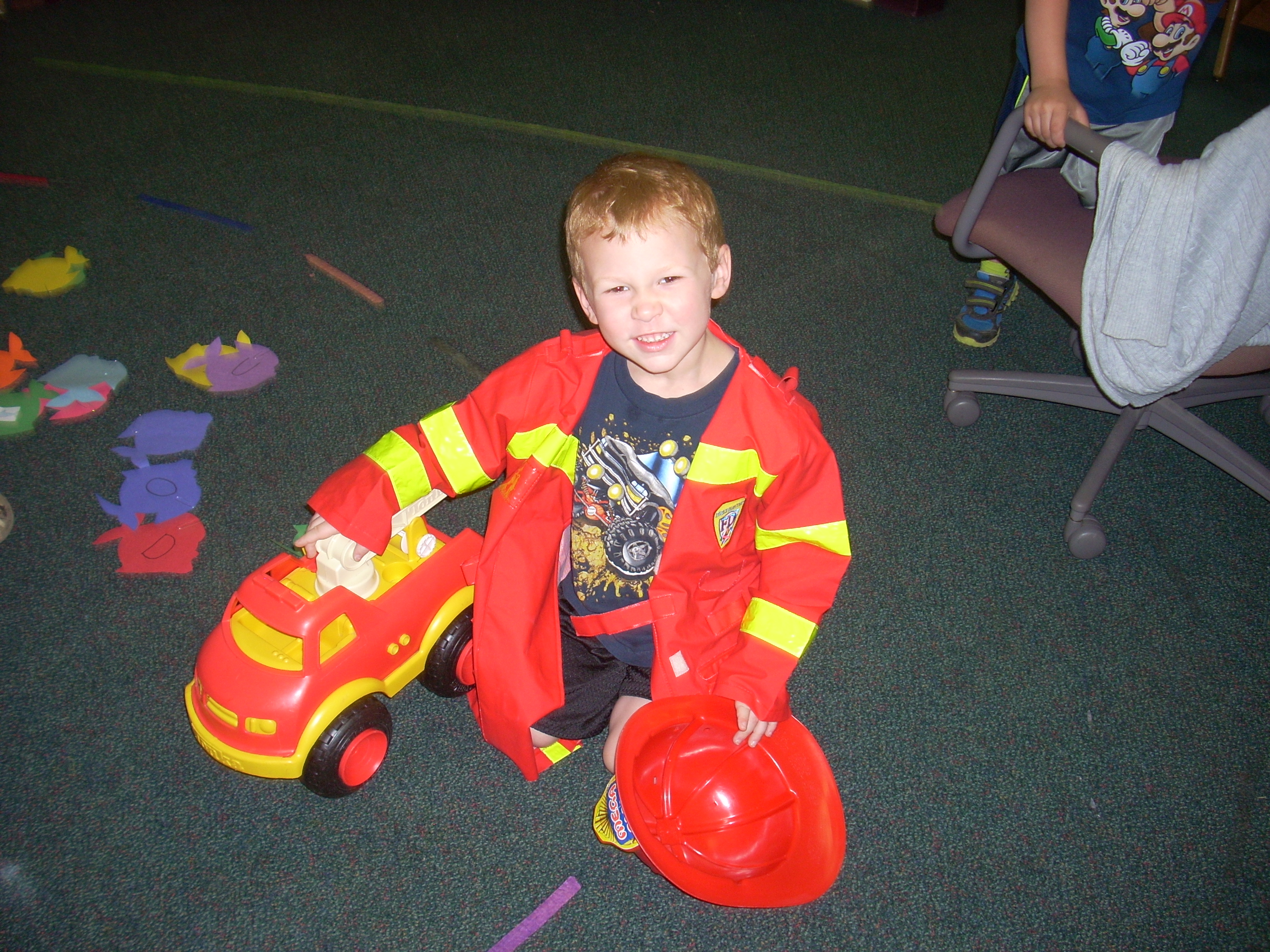 "It's a preschool fireman!"