Champion Christian School Graduation

Due to COVID-19 the 2019-2020 ceremony was held at the North Campus in Donegal.
Congratulations to all CCS graduates!!!!

Four seniors completed the requirements for graduation.
Senior graduates are pictured from L to R:
Madison Dodson,
Joshua Marker,
Colton Manners, and
Nicole Locklin.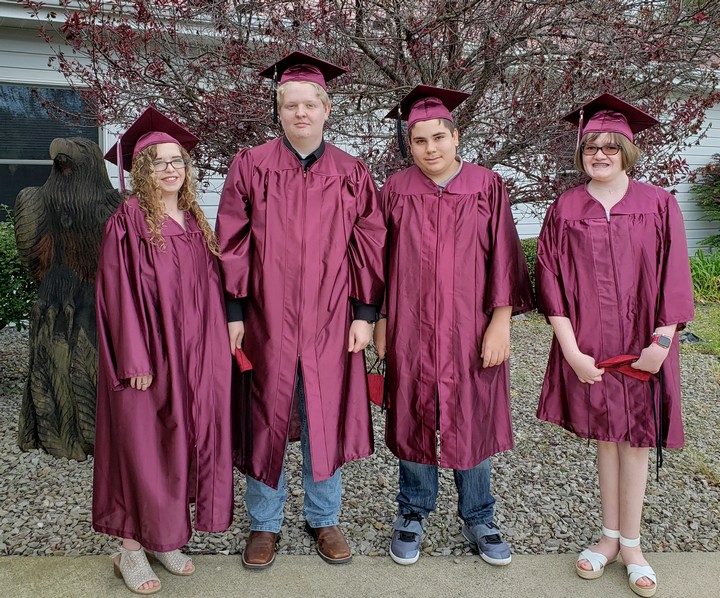 Champion Christian School is committed to academic excellence within a nurturing and distinctly Christian atmosphere. It is dually accredited by the Association of Christian Schools International (ACSI) and the Middle States Association of Colleges and Schools.
CCS has two campuses; the North Campus in Donegal and the South Campus in Indian Head. There is free bussing from six surrounding school districts. Financial aid is available. For more information call 724-455-2122, 724-593-9200 or go to the website at www.champion.org/ccs.