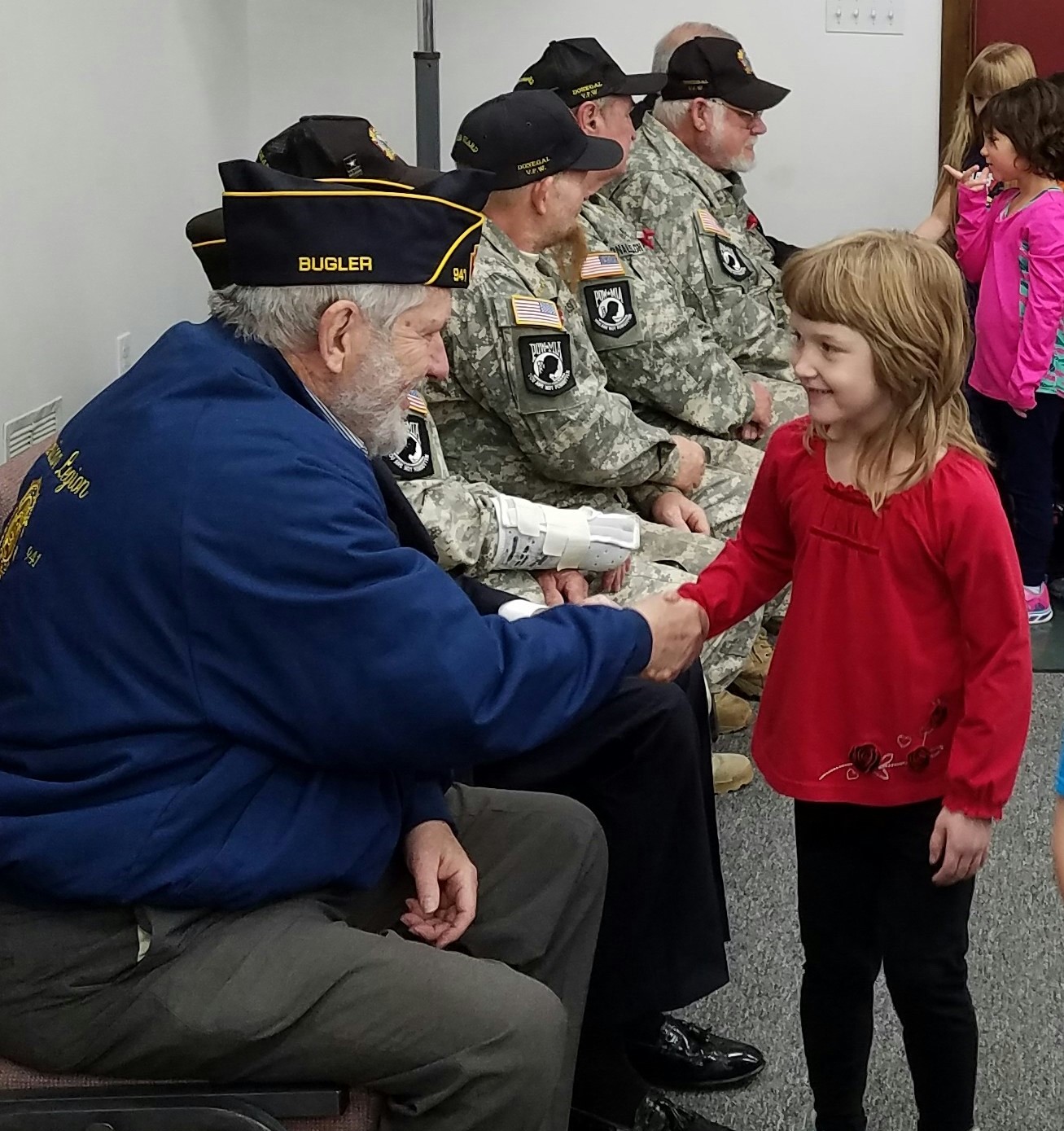 We have many veterans attend every year. Some of them choose to share stories and thoughts with the children which is a highlight for our students.
The students also prepare a presentation to share with the veterans which is a highlight for the veterans.

All in all, a wonderful day for everyone. All veterans from the community as well as their families are most welcome. Please check the CCS calendar for date and time.